Revolution(Re36) High grip belted tires 4pcs/set
Part#: 24012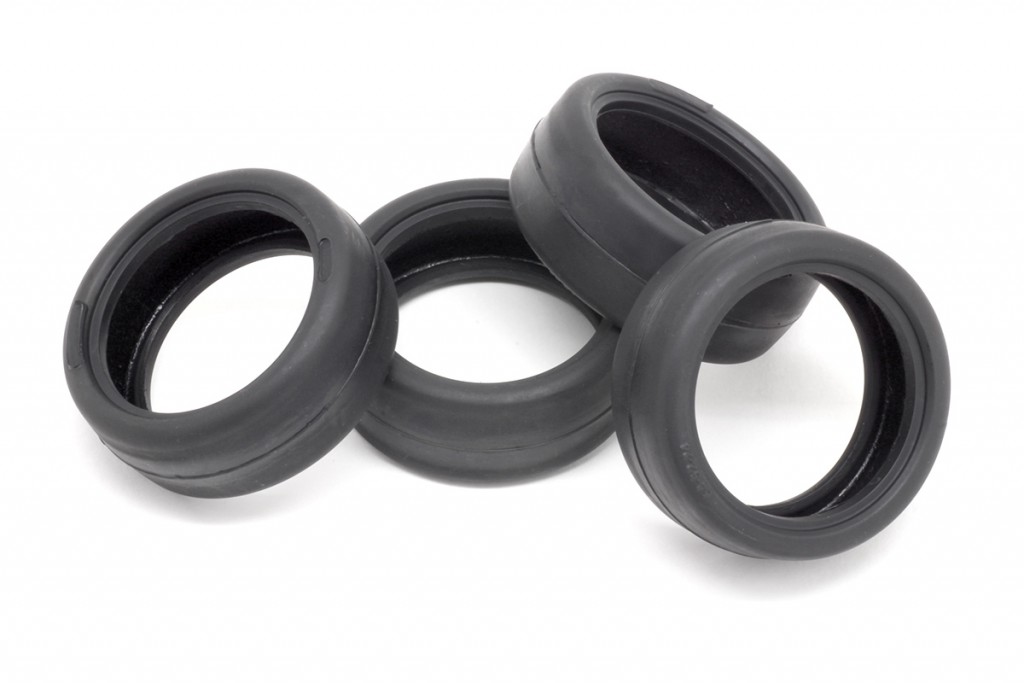 Product Specifications:
Tires for 1/10 Touring Car
The product is basically the tire used in the now famous Pre-mount tire set for 1/10 Touring Car with molded inner and wheel (No. 26006 to No. 26009) now sold separately.
There are 4 types of tire compounds you can choose from according to track temperature and conditions. Even when the tires wear down, the grip level will remain consistent until they burst. There is no need to change for new tires at every race.
World champions, Hara Atsushi and Andy Moore, supervised the development of this product.
Now drivers can build the best suitable tire set with the wheels and inners of their choice.
| | |
| --- | --- |
| Product Number | 24012 |
| Product Name | Revolution(Re36) High grip belted tires 4pcs/set |
| Barcode Number | 4512205240120 |
| Fit for | 1/10 Touring |
| Qty | 4 |