TC Pro matched big bore short spring.Yellow-Total coil:7.25
Part#: 28046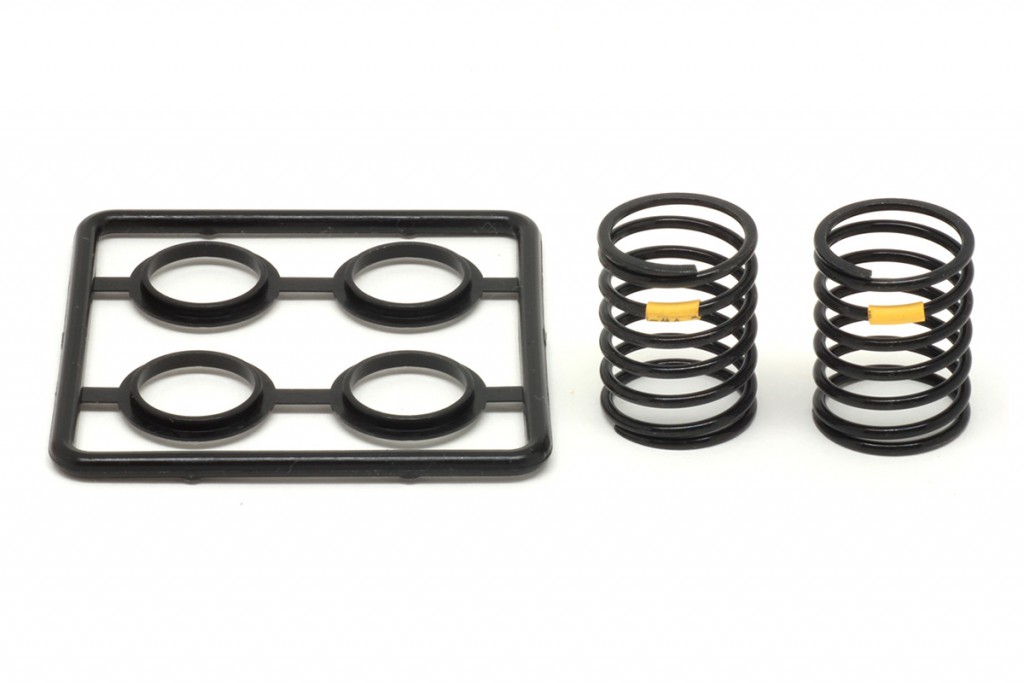 Usually the spring coil number and spring rate of each spring may vary. Even if it has been produced using the same wire.
With the "TC Pro Matched Big Bore Short Spring (H23mm)", it is possible to get the exact same spring rate since both
units forming the pair have been measured and matched to assure an identical and constant spring rate.
With the Big Bore type (bigger inner diameter), a different but yet adaptable car feel can be reached through the whole
Big Bore Spring range.
Suitable for any 1/10 GP or 1/10 EP Touring Car application. (See Picture)
Included: 4 spacers to precisely retain the springs without any extra side gap
or play (see Picture).
 A tubing color code has been established to identify the different spring rates.
《This product has been designed and developed with World Champion Atsushi Hara cooperation.》


| | |
| --- | --- |
| Product Number | 28046 |
| Product Name |  TC Pro matched big bore short spring.Yellow-Total coil:7.25 |
| Barcode Number | 4512205280461 |
| Fit for | 1/10 Touring |
| Qty | 2 |